Little A and the No Good, Very Bad, Terrible, Horrible, Mean, Rotten Teacher
If you have ever had a really bad teacher, then you are going to love this book.
In this book, Little A tells us about Ms. Wilma. Ms. Wilma starts off as the worst teacher Little A ever had. She was his sixth-grade teacher. However, as you read the book, you and Little A will discover why Ms. Wilma is so mean. You will also discover that she has a secret. Little A and his friends discover Ms. Wilma's secret and try to help her. This Little A book is full of surprises. Little A's curiosity gets him in a lot of trouble. In this book, three boys disappear.
In this book, the community of Binghampton comes to the rescue of Little A. And in this book, just when you think you know what is about to happen, it doesn't happen. This book doesn't end until the very last word.
READ AN EXCERPTS  ORDER A COPY NOW!
---
Little a, Please, Help, An African American Boy's Cry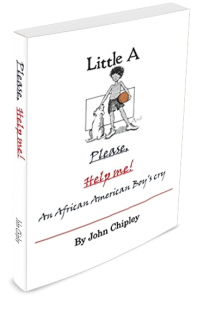 ---
Little A And Uncle Thomas
---
Little A and Womack
---
The Dreamer
---
A Necessary Sin
---
Warning!!
---
Little A and the No Good, Very Bad, Terrible, Horrible, Mean, Rotten Teacher
---
Little A and Ku-jaa
---
Little A and Purple Bus
---
Little A and Purple Bus